Pikes Peak Capital Holdings is private equity firm. Founded in 2017, it buys and sells about 200 properties per year through its various funds and strategic initiatives.
Christopher Sayler, Managing Director

Christopher has over 15 years of real estate experience and has been involved with over $2.5M of residential real estate and over 300 mostly sub-$100k properties. Previously, Christopher was responsible for capital-raising activity (originating over $500M of funding), management of accounting and financial controls, and finance strategy at SunShare, one of the first community solar companies in the nation. Christopher has over 5 years of experience structuring and securing financing and managing financing operations. He holds an MBA in Finance from the University of Colorado. He holds a BA in Theology from Azusa Pacific University and an MBA in Finance from the University of Colorado.
Karen Gados, Managing Director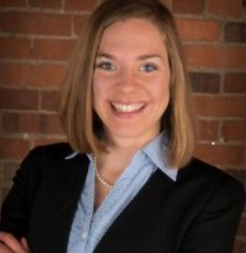 Karen has 10 years of experience in strategy, marketing, community development, policy work and press/communications. Previously, she ran both the policy and communications departments before leading strategic initiatives as Chief of Staff of SunShare. Karen also served as a US Peace Corps volunteer, built youth programs and managed a community center through the City of Colorado Springs. She is a University of Colorado MBA candidate.